Dickerson's Hierarchy of Service Reliability
Was watching a talk from the 2016 O'Reilly Velocity Conference and stumbled across this.
Mikey Dickerson is a former Site Reliability Manager at Google who helped with the remedial work on HealthCare.gov. He created this hierarchy of service reliability based on Maslow's Hierarchy of Needs.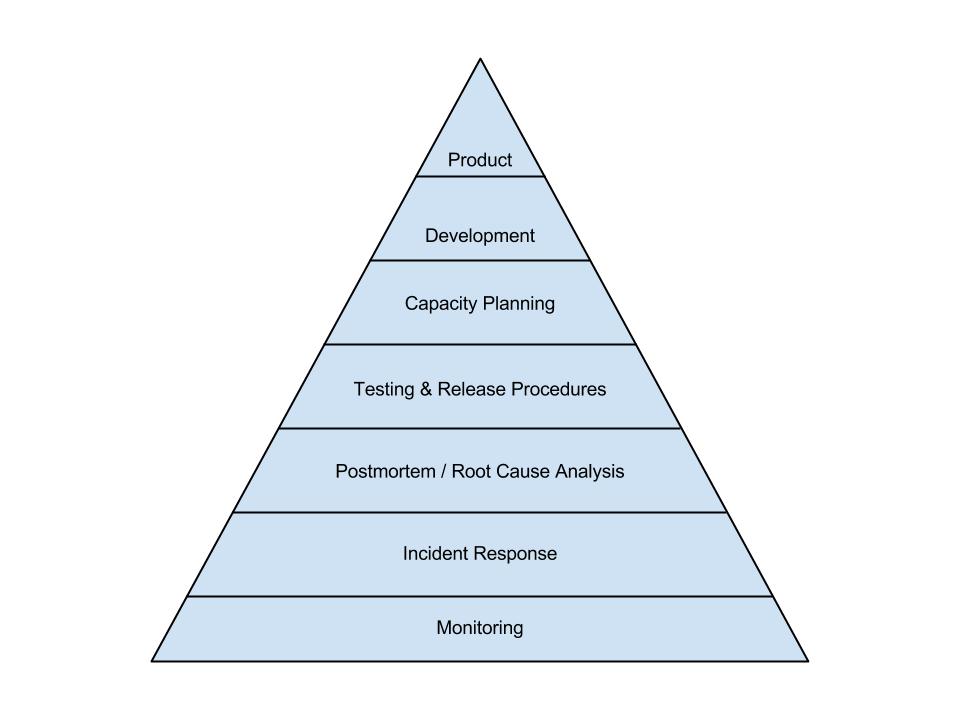 Note that monitoring is the foundation of this hierarchy. Many organizations make the mistake of implementing monitoring as an afterthought.
References: